Quality Parts - Made In Italy!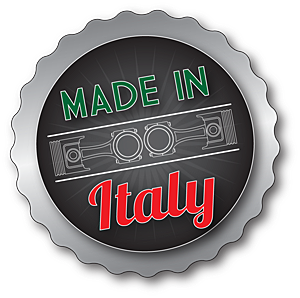 At Centerline International, we firmly believe that supplying only the highest quality replacement parts is important to the proud heritage of your Alfa Romeo.
The vast majority of parts stocked on our shelves are imported directly from well known manufacturers in Italy - some are even OEM suppliers to Alfa. We also source parts from trusted suppliers in Germany, England, and the USA.
We also continue to stock genuine parts from beloved Italian aftermarket accessory manufacturers such as Nardi, even though forgeries are available at a fraction of the cost.
Simply put, we strive to provide you with the best quality parts available and we do not commission low quality knock-off parts just to save costs.
Exclusive Centerline Parts

Whether you own a classic Giulietta or a brand new 4C you can take advantage of our line of exclusive restoration and performance parts, made for us here in the USA.
If a necessary part is no longer available, or an existing part just does not meet our high standards, we will often have our own version produced.
We also offer our own high performance exhaust, suspension, wheels, and brake parts in addition to custom engine mounts and bespoke parts for carburetor conversions and other special applications.
These parts are designed, tested, and manufactured in the USA by a select group of experienced motorsports and aerospace fabricators, as well as famous manufacturers such as Magnaflow.